Rates
Rates vary with the type of programming you enroll in. We honor the rates paid by Dane County for comparable services for any person who has been served by us via our contract with DCHS at any time in their life (even as adults). We also can share a sliding scale upon request and will do our best to accommodate special needs about the funding of services.
Sessions are charged per the following base-level fee structure:
Psychotherapy / Family or Couples Therapy - facilitated by Nikki Cohen-Wichner, LMFT

based on credential as a licensed mental health provider

On-farm sessions: $200 per hour
In-Home/Community sessions: $200/hour + $100 round trip transportation
DCHS Rate: depends on the classification level of service

Group Psychotherapy Sessions - facilitated by Nikki Cohen-Wichner, LMFT

based on credential as a licensed mental health provider

$50 per hour per person
Some groups have a discount for pre-payment of the full cycle of groups
DCHS Rate: $35/hour

Skill Development Groups - facilitated by Bob & / OR Nikki Cohen-Wichner

based on credential as licensed professional educators

$50 per hour
Some groups have a discount for pre-payment of the full cycle of groups
Most groups have a "pre-set" fee structure that reflects pre-payment discount and unique needs of youth anticipated to enroll in that group; refer to each group webpage for specifics
DCHS Rate: $35/hour

Therapeutic Horsemanship - facilitated by Bob or Nikki

based on credential as nationally certified therapeutic horsemanship instructors

$100 per hour if private session (individual/couple/family)
$75 per hour if small group session (2-3 people in the group)
$50 per hour if mid-size group session (4-8 people in the group)

Session length depends on individual needs and ranges from a single-hour consultation to an immersion weekend which includes multiple sessions for those traveling from out of town.

Bob and Nikki believe the services they offer should be available to people from all walks of life so a sliding scale is available to clients who pay out of pocket. If this scale is still not affordable please speak with Nikki so she can help you explore options.

Insurance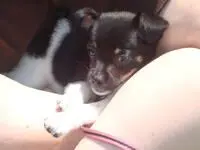 Bob & Nikki are both network providers for CLTS & CCF programs available via County Human Services.
Nikki is not currently an eligible provider for local HMO plans, but can often be covered if you have a plan that allows you to see out-of-network providers. Due to the specialized nature of services you may be able to attain a single case agreement.
Please check your coverage carefully by asking the following questions:
Do I have mental health insurance benefits?
What is my deductible and has it been met?
How many sessions per year does my health insurance cover?
What is the coverage amount per therapy session?
Is approval required from my primary care physician?
Am I required to see an in-network provider?
Payment
Payment by cash or check is due at each session unless you purchase a multi-session package. We have considered accepting credit and debit cards but would need to raise rates to cover the cost. This policy helps us provide services on a sliding scale that's more affordable.
Cancellation Policy
If you do not show up for your scheduled appointment, and you have not notified us at least 24 hours in advance, you will be required to pay 50% of the usual rate for the time booked. Repeat cancellations tend to carry a message that one should pay attention to so we will ask to explore possible meta-messages embedded within your choice to cancel sessions repeatedly.
Scheduling
Contact
Questions? Please contact us for further information.